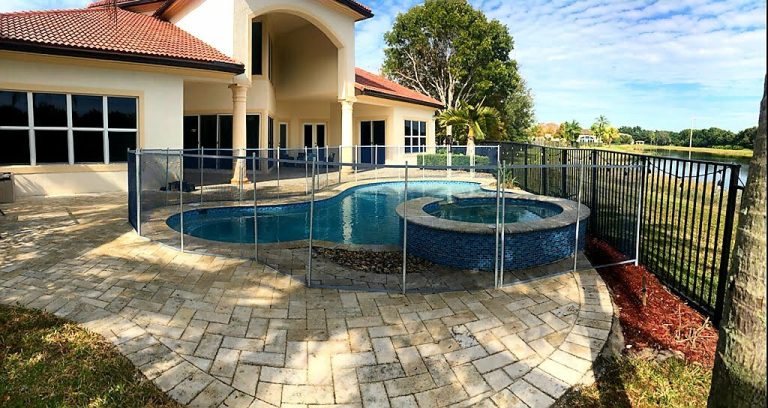 Pool fence shopping can be a daunting task if you don't know where to start. You know the rudimentary ABCs as to why a pool fence is an essential piece of your pool safety equipment. Because, as a responsible pool owner, you recognize a pool fence creates that necessary pool barrier for Drown Prevention. But, do you know the specific features to focus on? You must consider the legal requirements. You also have to contend with the types of material and long-term maintenance per pool fence choice. What else could you be missing? As the leading pool fence installer
Read More »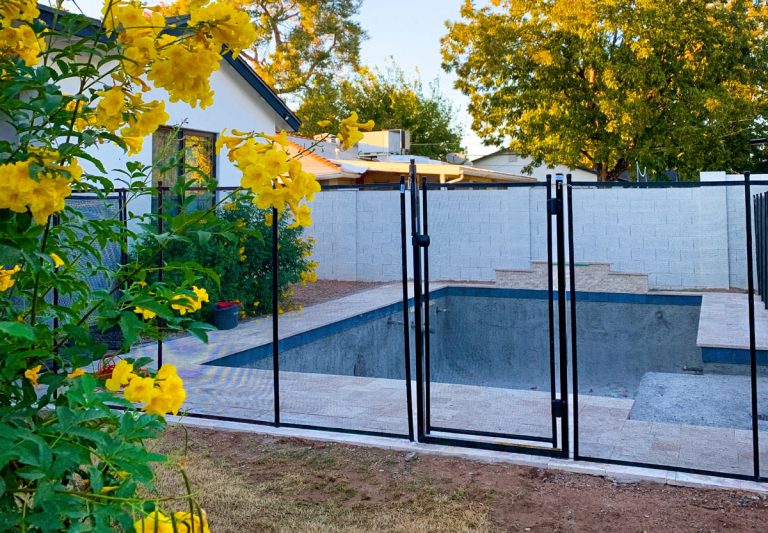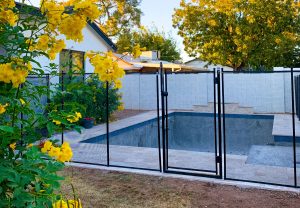 Some pool owners often wonder, "Should I consider a manual entry opening for my pool safety fence?" We know that the best way to prevent accidental drowning is to install a barrier that keeps people and animals away from the pool when there is no supervision. The most secure option
Read More »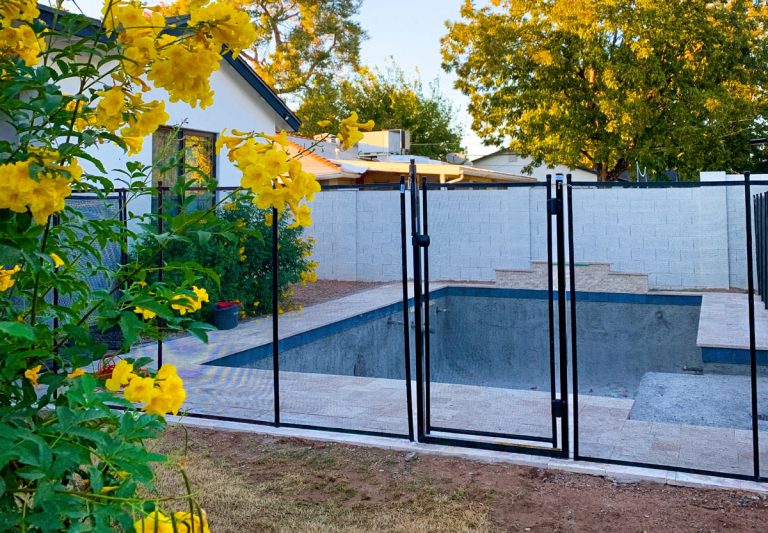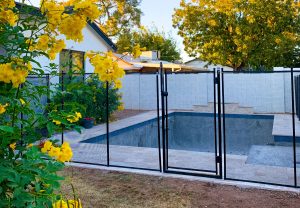 Some pool owners often wonder, "Should I consider a manual entry opening for my pool safety fence?" We know that the best way to prevent accidental drowning is to install a barrier that keeps people and animals away from the pool when there is no supervision. The most secure option
Read More »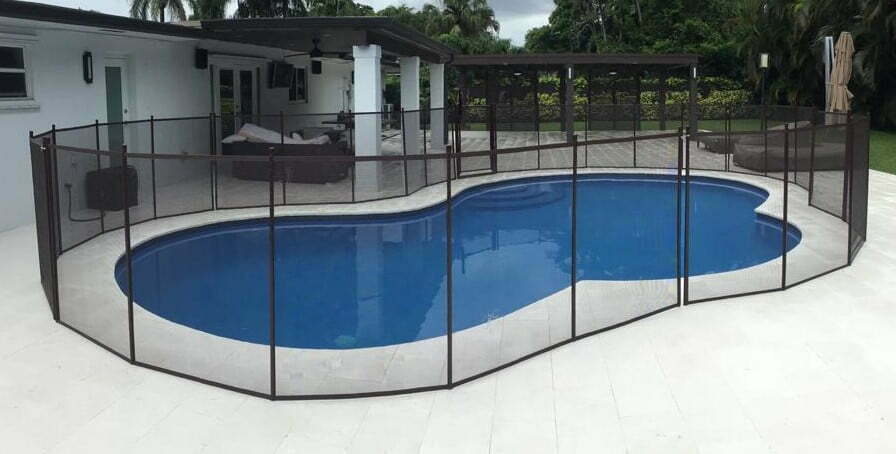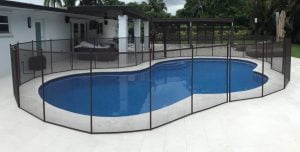 Customers often ask how close to the pool should a safety fence be installed. In most cases, the answer is about 24 inches. Your state's rules play a role, as well as pool safety, and common sense. Here are some of the reasons why a pool safety fence should be
Read More »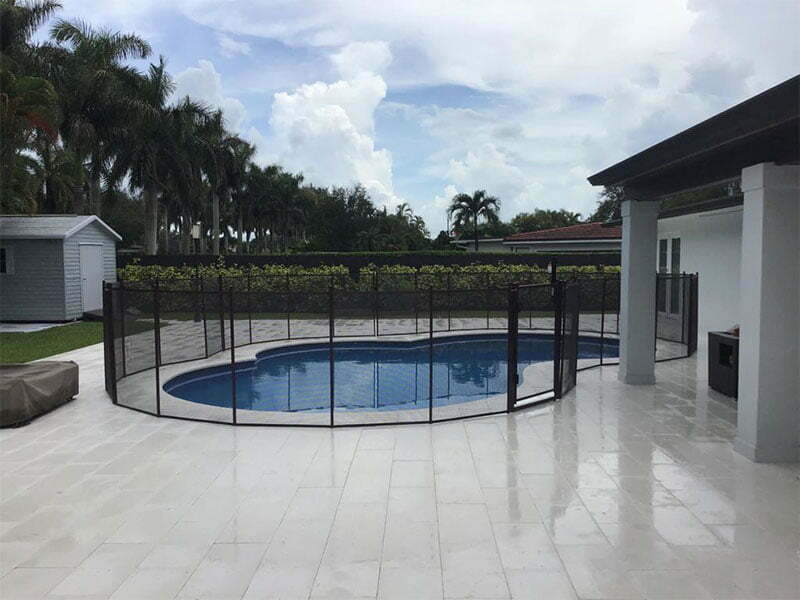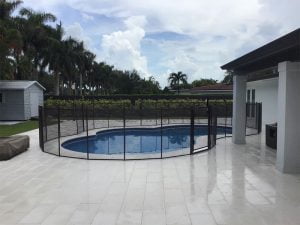 Every year, pool owners deal with winter weather and the effects it can have on their pool. A pool safety fence is an essential part of the safety of your pool. You might ask yourself, "should I take down my pool safety fence before a hurricane or large storm?".  Should
Read More »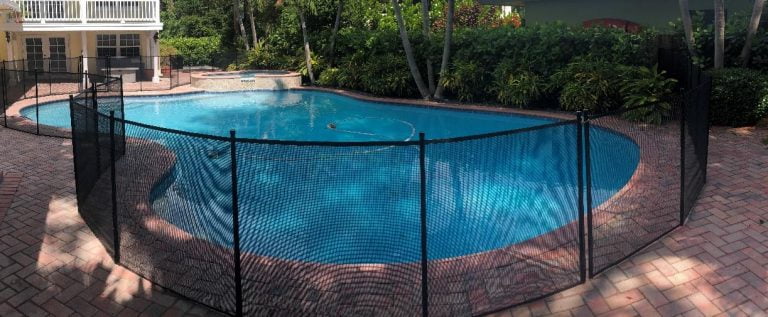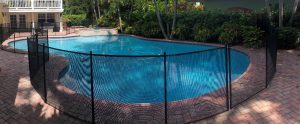 So to really gain a grasp on how long does it takes to install a pool safety fence, you have to understand about 8 to 10 factors. All of these factors involve your pool deck and have some knowledge about the fence that is being installed. For those reasons alone,
Read More »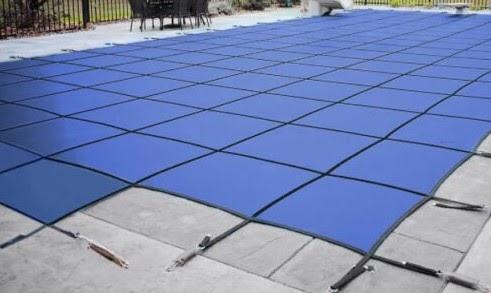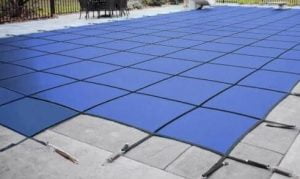 Do safety pool covers save money in South Florida? While pool safety covers are all the rage in the northern United States, are they worth the money in warmer climates? In Northern states, snow and ice often shut down pools for the entire winter and the months to follow, a
Read More »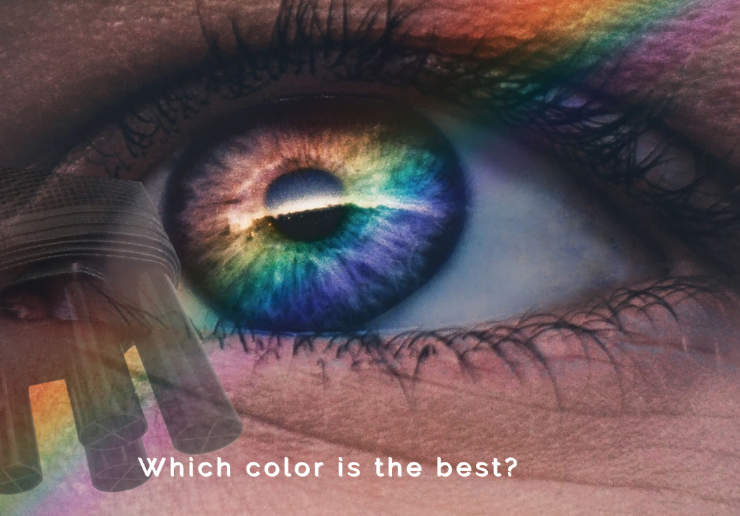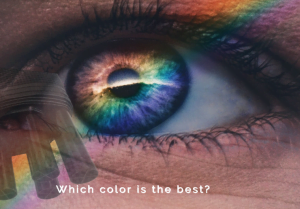 While one would think that choosing the best fence colors for a swimming pool fence is completely subjective; in most cases, that presumption would be correct. However, if you look at it objectively, and house/patio color is not an option, the choice can generally be broken down into two categories:
Read More »
How Far Away From The Water's Edge Is The Fence Placed?
How Do You Close The Self-Closing Gate?
How Does Florida Pool Fences Secure Loose Pavers For A Pool Fence Installation?
How Do I Open The Pool Fence Safety Latch?
How Do I Close The Pool Fence Safety Latch?
What Does Florida Pool Fences Brown (Bronze) Premium Pool Fence Look Like?