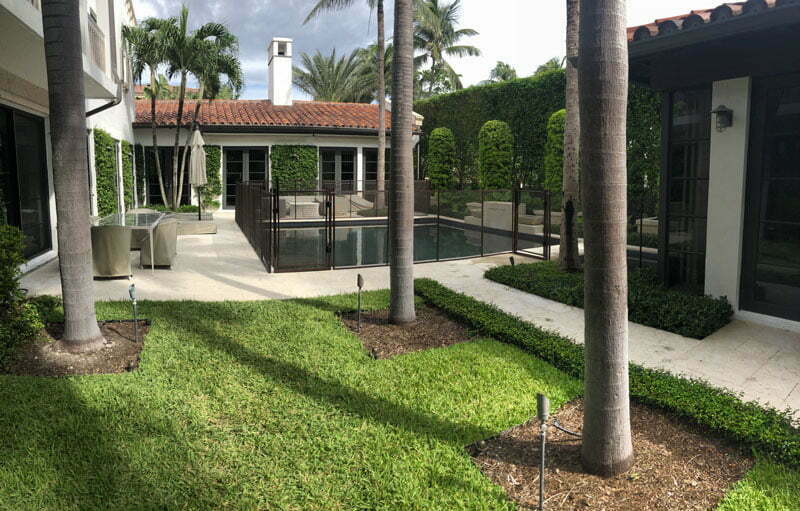 What separates Florida Pool Fences in the pool safety industry is the passion and pride we take in our work.  We look at every job from a parent's point of view.  We know your main goal is to keep your loved ones protected. We know how important our job is and our promise to you is we will never take the opportunity to keep your family safe lightly.  In short, we will always treat your family as ours, and make these promises to you:
We're Experienced and Knowledgeable
For over 20 years, the Florida Pool Fences team has been making South Florida pools safe for kids and pets! We've seen it all and take pride in educating and sharing our knowledge so you make the perfect decision for your pool's safety.
We Offer ONLY the Top Rated Products
For over 25 years, Pool Guard has been the leading manufacturer of pool safety fences, nets and covers. Their track record of decades of satisfied customers speaks for itself.

Professional Installation by Experienced Installers
With hundreds of pool fences installed in the greater South Florida region, we've seen every size and every shape of pool and backyard and will counsel you on your options and provide a fence that can be as unique as your pool.

Limited Lifetime Warranty
Pool Guard stands behind the products we install with a limited lifetime warranty. We will share all of the details as you consider your options.
We Respect your Time
When you contact us you are our first priority.  We answer the phone whenever possible and always get back to you and your family as quickly as possible.
Whether it be a safety pool fence, a safety pool net, or a safety pool cover, Florida Pool Fences will be proud to help keep your family safe!